My Inspiration
NEW RELEASE – ON PRE-ORDER NOW!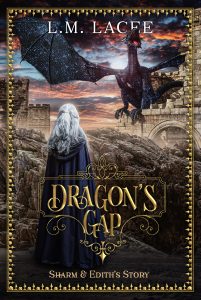 Sharm and Edith were concerned Reighn and Sage were getting all the attention so here you go 'Book 2' 
Of course it is only out on pre-order to help those needing time to finish Reighn and Sage's story…
Really we have to give Sharm and Edith their own story, seriously roaring dragons and growling bears demand attention. This couple are slightly over shadowed by their animal halves whose commanding presence in this story keep the couple balanced and able to get through a particularly nasty spell from you know who…

Coming up with the series title Dragon's Gap was the most amazing experience.
It just flowed from the stories like a natural progression, like it had always been there somewhere in my mind just hanging around waiting for the right moment to say HELLO write about us we live here!
I know I sound in love with the title and truthfully I am. Firstly I'd love to live there.

Secondly seriously Dragons flying! Who wouldn't want to make Dragon's Gap home.
Now as crazy as it seems my second book Sharm and Edith's story was to be the first in the series but like me when you read both books you will see it could only be this way. Plus Sage yelled and Reighn roared for their story to be told first.
Really who is gonna argue with a witch and dragon.