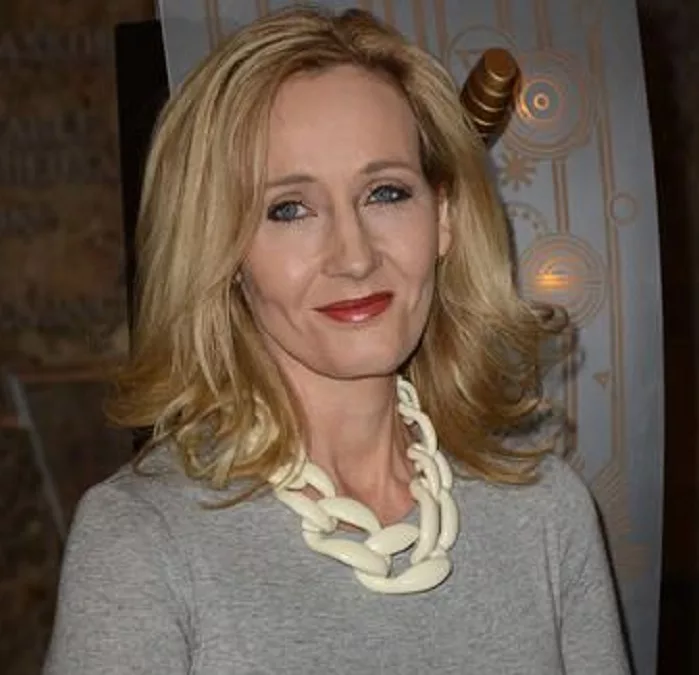 Why Did JK Rowling Write Harry Potter?
Why did JK Rowling write harry potter is better answered by the woman herself. A woman named Joanne Rowling was sitting in a little coffee shop in the bustling city of Edinburgh. Many years ago. She equipped herself with a pen and a blank piece of paper. Because she was determined to bring a narrative that had been simmering in her thoughts for years to life. This was a narrative about magic, friendship, and the complications of love. It would later become the inspiration for the Harry Potter series. One of the most popular and financially successful book series in history.
So what inspired J.K. Rowling to create this work of literature? Was it driven by a desire for fame or wealth, or by something more virtuous? Let's explore the journey of this incredible author and the inspiration behind her masterpiece.
Joanne Rowling, also known as J.K. Rowling, was born in Yate, Gloucestershire, England on July 31st, 1965. Her family instilled a strong appreciation for education and literature in her upbringing, which fostered her early love for reading and writing. She spent hours engrossed in classic books such as "Great Expectations" by Charles Dickens and "Pride and Prejudice" by Jane Austen.
Not A Simple Life
The author's life was not easy. While she was just a teenager, her mother received a multiple sclerosis diagnosis; the condition ultimately claimed her life. According to Rowling, the loss of her mother had a great effect on her. It helped her realize how important it is to live life to the fullest and pursue one's aspirations.
Following earning a degree in French and Classics from the University of Exeter, Rowling relocated to London. Here she began working as a researcher and multilingual secretary for Amnesty International. She originally had the idea for Harry Potter on her commute to work by train.
According to legend, Rowling started to see a world filled with witches, wizards, and a small child who had lost his parents. All while she was waiting on a delayed train from Manchester to London in 1990. The tale was developed throughout the course of the next years. Along with notes and ideas being written down whenever she could.
While trying to support herself as a single mother, she wrote in cafés and on trains. Rowling didn't complete "Harry Potter and the Philosopher's Stone," the first novel in the series, until 1995. After receiving several rejections from the various publishers she sent it to, Bloomsbury in 1996 eventually accepted it. History is what happened next, so to speak.
Why did JK Rowling write Harry Potter series, A Literary Masterpiece?
In the literary masterpiece that is the Harry Potter series, we follow the journey of a young lad named Harry Potter. Moreover, as he embarks on a magical adventure after discovering his wizarding abilities. With the help of his loyal companions, Hermione Granger and Ron Weasley, Harry valiantly fights against the sinister Lord Voldemort and his Death Eaters. The books have enthralled readers of all ages. Together with their richly woven tales, comprising of dynamic characters, intricate plot twists, and an all-consuming universe.
JK Rowling write Harry Potter and what inspired J.K. Rowling to pen this fantastical saga? Undoubtedly, it was her unbridled desire to share a story that was burning within her.
Rowling stated, "In an interview with Oprah Winfrey, "On a grand scale, I had failed. I was unemployed, a single mother, and as destitute as it was inconceivable to be in contemporary Britain. All without being homeless due to an incredibly short-lived marriage. Both the worries I had for myself and the worries my parents had for me had come true. So, and by every accepted criterion, I was the worst failure I knew."
J.K. Rowling discovered a way to escape the boundaries of her reality through the enthralling Harry Potter universe. Creating a world where friendships could overcome all obstacles and good prevailed over evil. It's interesting to observe how closely Rowling's personal story parallels that of her well-known protagonist. Both underwent extreme adversity and triumphed over seemingly insurmountable obstacles to complete their own journeys.
Rowling has also discussed how crucial it was for her to have a character with flaws. But importantly with a good heart like Harry Potter. She wished to demonstrate that courage did not belong to the flawless, the powerful, or the fortunate. It belongs to those who were prepared to defend the right even in the face of danger and misfortune.
Modelling Harry Potter
Rowling stated in an interview with USA Today from 2008, "I wanted Harry to be a person like the rest of us—someone who makes errors and has to pick up lessons the hard way. Yet he stands out from the throng due to his ability for love and dedication."
The Harry Potter books' recurring themes of love, friendship, and sacrifice are also very personal to Rowling. She has talked on the value of connection and love in her own life as well as how losing her mother and other loved ones affected her outlook on life. In the world of Harry Potter, friendships are indestructible and love is a strong force that can defeat even the darkest magic.
The popularity of Harry Potter is just astounding. With more than 500 million copies sold worldwide and translations into 80 different languages, it has grabbed the hearts and minds of an entire generation of readers and fans. Eight successful movies, theme parks, merchandising, and even a Broadway show have all been produced as a result of the series' emergence as a cultural phenomenon. J.K. Rowling, whose net worth exceeds $1 billion, has been propelled into the ranks of the world's richest authors by the astounding success of her Harry Potter series.
Rowling hasn't lost sight of her humble roots despite her rapid rise to fame and money. In order to advance issues close to her heart, such as social justice, literacy, and child welfare, she has used her influence. Her altruistic efforts have had an effect. Her humanitarian initiatives have positively impacted numerous lives in real ways, and they are proof of her steadfast dedication to improving the world.
The Outspoken
Because of her ideas on gender and sexuality, which some have regarded to be transphobic, Rowling has recently come under fire and generated controversy. These conflicts have raised questions about the relationship between an author and their work among readers and the media. Despite these issues, Harry Potter's legacy endures. Readers of all ages continue to be inspired and thrilled by the stories, and the series' core themes of love, friendship, and courage remain as relevant now as they did when it was first released.
Harry Potter's story is a mirror of human experience as much as a tale of magic and adventure. Readers connect deeply with the characters' hardships, victories, and relationships, which have also influenced the cultural climate of our day.
"It is our choices, Harry, that indicate what we actually are, far more than our ability," Rowling herself has remarked. In the end, Harry Potter is a narrative about the decisions we make and the effects they have on our lives and the world. Rowling has established a lasting legacy via the creation of Harry Potter and the wizarding world that will continue to motivate and enthrall readers for centuries to come. She has given us a world of magic and wonder, of love and friendship, and of courage and hope. And for that, we can all be grateful.
One of the most striking aspects of the Harry Potter books is their ability to captivate readers of many ages and backgrounds. Everyone, from young children to adults, has adored the Hogwarts residents and setting and been impacted by the lessons the novels offer.
Growing Up And Harry Potter
The Harry Potter books are a magical, mysterious, and exciting adventure for children. Youngsters may be able to identify with Harry and his friends as they struggle to get by in the world and overcome challenges.
As they deal with the stresses of puberty and the reality of growing up, they see the underlying meaning of the series. Although many readers may relate to the themes of love, loss, and identity, teens can get inspiration from Harry, Ron, and Hermione's commitment, bravery, and compassion.
Adults can benefit from a timely reminder of the value of creativity and the fun of storytelling thanks to the Harry Potter series. In addition, it focuses on universal issues like the value of community and friendship, the function of family, and the nature of good and evil.
Again answering, why did JK Rowling write Harry Potter? Harry Potter's appeal goes well beyond its literary skill and complexity of themes. It has evolved into a cultural phenomenon, enthralling a devoted fanbase and inspiring an abundance of goods, adaptations, and spin-offs.
The Mega Trend That Is Harry Potter
The Harry Potter series has grown to be a global sensation. With the eight successful blockbuster films that have been produced. Based only on the novels having brought in hundreds of millions of dollars at the box office. With stunning graphics and deep emotional ties, these film adaptations of the books have expertly brought the world of Hogwarts to life. Allthewhile exposing a whole new audience to the series.
The Harry Potter series has inspired a variety of products. Including clothes, toys, and home décor, in addition to the films. In addition to purchasing items like butterbeer mugs and chocolate frogs, fans may also travel to actual places like the Wizarding World of Harry Potter theme park. The way that the Harry Potter craze has fostered a sense of community and belonging among followers, though, is arguably its most amazing feature. With millions of followers networking through internet forums, fan literature, and fan art, the Harry Potter fandom is one of the most active and enthusiastic in the whole globe.
Beyond its literary success, the Harry Potter franchise has sparked a multitude of charitable initiatives, including the renowned Harry Potter Alliance. Leveraging the powerful themes and concepts woven into the books, this organization has championed social justice and inspired meaningful action among its members. Rowling, too, has harnessed her influence to raise awareness and rally support for a range of worthy causes, from literacy advancement to child protection to poverty eradication.
Finally
JK Rowling write Harry Potter? The Harry Potter phenomenon has transcended mere entertainment to become a cultural icon and shared experience, uniting readers of all ages around a sense of wonder, possibility, and the transformative power of storytelling and magic.
In the final analysis, J.K. Rowling penned the Harry Potter series for a myriad of reasons. To process her own struggles, to craft a world steeped in enchantment and marvel. Plus to explore the potency of love and camaraderie, and to encourage readers to embrace their full potential. Yet above all, she had a story to share. It was a tale that would captivate and enrapture millions of individuals around the globe. Harry Potter stands as a testament to the unmatched power of storytelling. Furthermore, to the unyielding spirit and innovation of one of the greatest literary minds of our era.
Through her imaginative depiction of Harry Potter's world of magic and wizardry, Rowling has bestowed upon us an extraordinary gift. A realm of wonder, enchantment, and expedition brimming with characters we cherish and stories that galvanize us. For this, we owe her our deepest gratitude.