Dragon's Gap: The Christmas Star: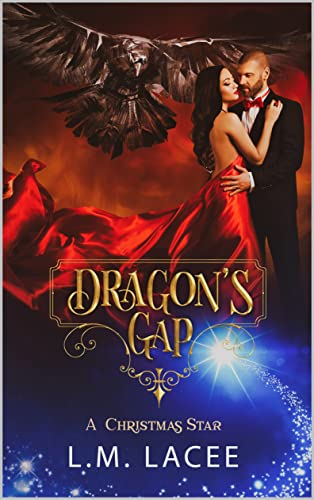 The Christmas Star beckons. Once again, Christmas has arrived at Dragon's Gap along with the appearance of a thief. Frankie has commissioned a large Christmas decoration for the castle. But as we know, not everything is as it seems. Because Frankie was worried about moving the decoration and storing it away until Christmas Eve. She had it bespelled to fit on a chain. Unfortunately, the unthinkable happened, and the ornament was stolen.
What Will Happen To The Christmas Star?
But never fear the Orlov twins Tabor and Dmitry, along with deputy Kai, are on the case. Our three intrepid sleuths investigate and come to the conclusion a thief is operating at Dragon Gap. It was up to Kai and his deputies to discover who the thief was.
Buy Now
After an intensive investigating, Kai learns who the culprit is and realizes he must discover why Frankie's ornament was stolen. He takes it on himself to follow the thief into the mountains and find the thief's loot. Unfortunately, he does not go alone and his deputies for a day, Tabor and Dmitry secretly follow him and end up once more in trouble.
The Attack
Rona Armour and her friend Lexi a Raven have entered Dagon's Gap for a specific mission. Unfortunately, Rona has suffered terrible wounds when she was attacked and is unable to continue on her journey to fulfil her mission. Worried for her Rona, Lexi has brought Kai to fix her.
Imagine Kai's surprise when he realizes not only has he discovered the thief's lair but her friend is his Light, the one true love of his life. It does not surprise Kai to find that Rona comes with a complicated past. It's Christmas and everyone at Dragon's Gap knows new traditions never run smoothly, just like true love.
Join with everyone at Dragon's Gap as Frankie brings to life a new Christmas tradition.