Set #1 of Dragon's Gap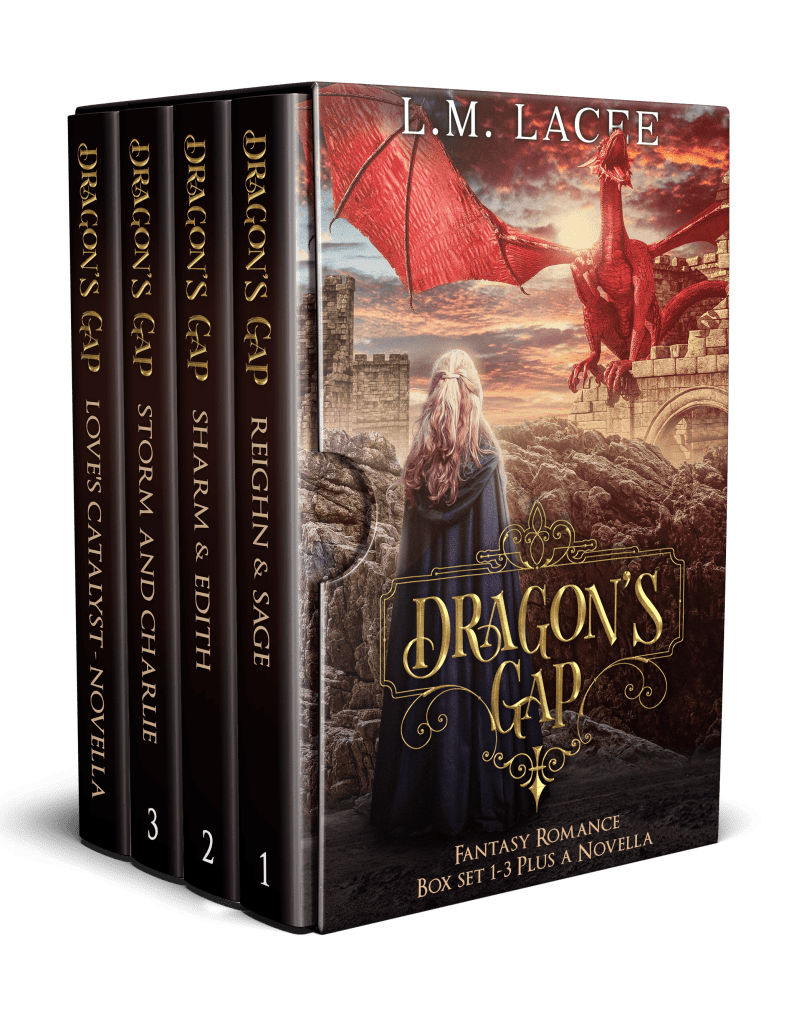 My first omnibus edition in the popular fantasy-romance Dragon's Gap Saga.
This digital box set contains the first, second and third fantasy adventures PLUS a Novella:
Reighn & Sage's Story: Reighn had no idea when he woke one morning what the day was about to deliver. For a thousand years he had waited for his shadow and by the end of the day he would not only have his long desired mate but TWO YOUNG DAUGHTERS as well!
Sharm & Edith's Story: This is the second fantasy dragon romance book in the series 'Dragon's Gap' where we meet Edith Black who is a full bear that grew up thinking she was human. Edith is a bear that, for so long, could not shift or communicate with her other half. After she has been at Dragon's Gap for two months this all changes so whether it is the influence of all the other shifters or the Dragon magic that fills the air, Edith's bear starts to talk to her.
Storm and Charlie's Story: This is an inspirational romance fantasy about two people who deal in war. They must learn that they need to embrace their softer natures when their shape shifting young children need them to take on the roles of their parents. Both Charlie and her dragon shadow, Storm, find themselves rising to the occasion.
Love's Catalyst: Lars and Claire met because Kammy, Claire's adopted daughter wanted her own daddy that can fly and her new awakening instincts as a tiger cub lead her to Lars.
Lars Axton, Prime to the Dragon Lord, decides to visit the vibrant town of Dragon's Gap and finds, not only a good cup of coffee but a hesitant shadow and a little girl who informs him he is her new daddy.
What is a dragon to do?