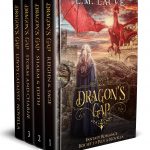 Marla Garrett
5.0 out of 5 stars
"So much fun to read, hate to put it down"
"Wow what a wonderful series, will buy more from L.M. Lacee
Glad Good Reads had her on their list of books."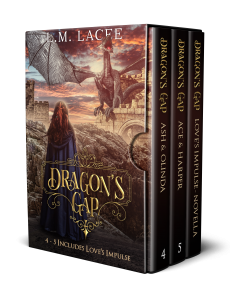 Be the first to review this item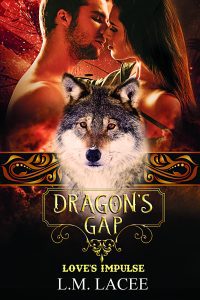 gamejoy
5.0 out of 5 stars
Dragon's Gap: Love's Impulse
"Loved the story. I loved the entire series. The characters are wonderful and I love how she uses past characters in previous books in the new ones. Each story is unique. The best part is these stories are all about family. I love that she includes children in these novels, which makes them more realistic to my mind, despite them being fantasy. I saw the next book coming out says it will be the last of this series and I hope it isn't. This series could have a long successful run. I loved this series so much, I am in the middle of buying the print books. If the author is reading this post, PLEASE keep this series going.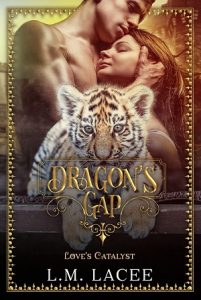 CB
5.0 out of 5 stars
For The Love Of A HOT Dragon
"Who doesn't want to fall in love with a handsome dragon shifter! Add in the adorable 3yr old tiger/kitten shifter, Kammy, takes this sweet and inspirational love story of Lars and Claire to a new level. I greatly enjoyed this warm hearted story even though I jumped into this series with this novella. I would definitely recommend it to other readers who like shifter romances. Now I'm off to buy the first book in this series!"
Rob Taylor
5.0 out of 5 stars
Reviewed by Amber M. Taylor, author of A Werewolf's Tail & A Werewolf's Struggle
"If you thought this was just a book about Dragons you'd be wrong on sooooo many levels! This is a book for anyone interested in dragons and shifters, elementals, Gods & Goddesses! The story begins by telling the story of Sage, a young woman who just happens to be both werewolf and witch and maybe a bit more. From her time in her Uncle's pack/kingdom, where she never really fits in, to finding where she truly belongs, in a village protected by (guess what) Dragons, called Dragon's Gap. There her life really begins! Finding and making friends, love and a life anyone would want. But if you think this would be a light read, you would again be wrong. With so many different kinds of beings, there's lots of characters to keep track of.
A great beginning to the series! I'll be moving on to the next one!"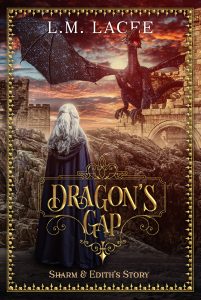 Eq50
5.0 out of 5 stars
Dragon's Gap 2 is priceless!
"Imagine! Sharing your mind with your bear. Having your desires coloured by the desires of your bear. Think of living in a place where this is the normal way of things. The possibilities are endless! Come fly with Edee and Sharm as they work to become who they are meant to be, joined or bonded by their souls. An amazing read that you don't want to end."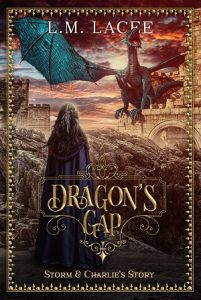 Eq50
5.0 out of 5 stars
Warriors, assassins and Dragons!
"Another great read! Female assassin meets and bonds with male warrior/dragon! So well written, you can see it play out in your mind! Two damaged people find and heal each other.
Only someone who has changed a really stinky diaper could have written the reaction to and thoughts of this seasoned warrior, laid low by a tiny baby's aromatic leakage.
I love this series & can't wait to start the next one!"
Sandy S.
5.0 out of 5 stars
Wonderful stories
Love this whole series. Characters are fun and flawed which let them feel more real. I'm anxiously awaiting and have already pre-ordered number 5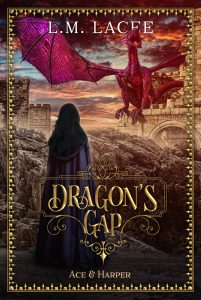 connie
5.0 out of 5 stars
Great read
"I liked the story line and also the way it all came together. Characters in all books went great together"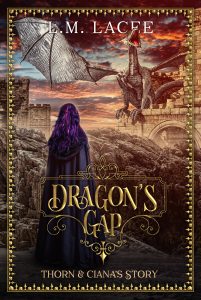 Eq50
5.0 out of 5 stars
Dragon's Gap is a place you will want to visit again and again!
"I loved this book! Ms. Lacee has produced well developed characters in an enchanting setting. I hated coming to the end of this book, and liked it so much I read it again!
This is the sixth book in a series, each one better than the one before. I have fallen in love with Dragon's Gap!
A must read for fantasy lovers."
On Pre Order until the 27th November 2018
To everyone that took their precious time to put their thoughts to print, I thank you from the bottom of my heart. To read your responses to my stories gives them power and me validation. I am humbled by your remarks.
My Christmas Surprise: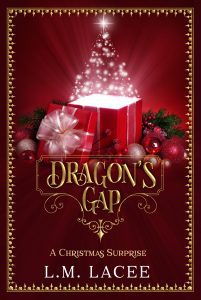 Pre Order Now
Due to be released December 3rd 2018