Merry Christmas Fantasy Lovers
Merry Christmas from Dragon's Gap
My gift is a sweet Christmas story inside a Christmas story told at Dragon's Gap.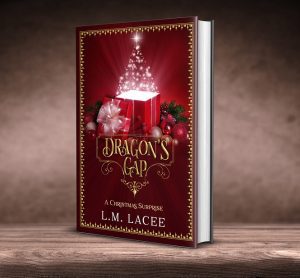 Join all your friends again and be part of the fun as they find the Christmas spirit. Come read about the first Christmas at Dragon's Gap where there are candy canes too delicious to ignore; why Lions doing Christmas tree ordering is a no no, and why dragon magic and fireworks do not mix well.
Plus many other fun filled adventures along the way.
A Christmas Surprise
CHAPTER ONE
Edith walked into Sage's office leaned her hands on the desk and her body towards a startled wary Sage who sat back in her chair. "What! I have not done anything lately."
Edith sniffed dramatically before saying. "It is November the twenty-eighth."
"Ahh! Okay sooo…"
Edith backed up and sat in the visitors chair as she drawled. 'Tweenteee – eighthh!"
A crease appeared between Sage's eyes. 'I don't get what you are implying. Is it someones birthday? Oh dear Goddess, is it yours?"
"No…and how do you not know when my birthday is?"
"Well do you know mine?"
'Yes, of course."
Sage looked blankly at her for a moment then hurriedly asked. 'Oh! So the twenty- eighth, what is so important about that date?'
Edith smirked at the obvious attempt to side-track her. "Don't think I won't remember Lady Sage, now there is of itself nothing remarkable about the twenty-eighth of November."
"So why are you here yelling at me?"
'Sage!"
"What already?"
"Think…Christmas."
"Well not until December the twenty-fifth, you should know that. Miss I know dates of all things."
At Edith's raised eyebrows, Sage's forehead creased more, then as the realization came to her it cleared and her eyes widened. "Oh dear, Dragon's Gap does not celebrate Christmas."
"Until now no."
"What do you mean? Until now?"
Edith sighed and asked. "Seriously! You are not normally this scatter brained!"
"I know, Ella said it is baby brain."
'Oh, I call bull. I am pregnant and don't have it."
"Are you as far along as me? And carrying twins. No, I don't think so."
It was Edith's turn to stare blankly at her as she wrestled her mind around that. "Shoot… well, okay moving on, we need to decide what is happening for Christmas. Sage…" Edith's voice softened. "We all need this. Home has not been the happiest of places for the last few months. Christmas will show we are on our way to making a community, a family for us all. Some of us need that more than others and truthfully it would be nice to have something fun and happy to look forward too."
"Wow! You are right, there are some young ones, mine included that has never celebrated Christmas. And there are some like Paige, Kadee and Joy who will be without their birth families for the first time through Christmas." Sage stood up. "Christmas at Dragon's Gap is officially on!'
Edith grinned. "Good, so now we just have to work out how to accomplish this and get everyone on board the Christmas train. Which could be difficult for the dragons."
Sage smiled and it was Edith who was the one to look wary now. "What have you thought of?"
"I will talk to Reighn about Christmas."
"You know he will say that dragons don't celebrate Christmas."
"And I am saying they do now." READ MORE HERE: